Please join us in welcoming the newest Mann staff members who have started at the library within the last six months!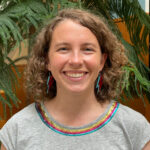 Diana Hackett, Digital Literacy Librarian
Diana joined the Mann Library Instruction team on April 11 as our Digital Literacy Librarian. She holds an M.A. in Library and Information Studies from University College London, and an M.A. and B.A. in English Literature, both from the University of Sheffield. Prior to joining Cornell University Library, Diana was most recently an academic librarian in the UK, where she worked for 3 years as an Assistant Librarian in a social sciences library at Nuffield College.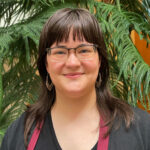 Ten Van Winkle, Multimedia Support Specialist
Ten started at Mann Library on June 2 as our Multimedia Support Specialist. Prior to joining Mann, Ten worked at the SC Johnson College Office of Diversity and Inclusion as their Office and Program Coordinator. Ten is also the chair of the Young Professionals Colleague Network Group (CNG) at Cornell. Previously, they worked as a Legal Assistant and Client Services Coordinator for a law firm and continue to work as a freelance art instructor in the Ithaca area. Ten graduated from Cornell with a B.S. in Communications ('12).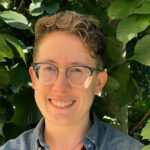 Robin Gee, Critical Pedagogy & Equity Librarian
Robin started at Mann on August 15 as the Critical Pedagogy & Equity Librarian. This position is part of the Library's first cluster hire in Critical Information Literacy as part of our efforts to foster collaboration across library instruction programs and build library-wide interest in critical information literacy. Robin comes to us from the University of Wisconsin-Madison where they recently completed their MLIS.